Targeting property investors, as well as "the root of all evil" negative gearing, in the current housing affordability debate, is wrong according to Performance Property Advisory associate director Heath Bedford.
"The problem has more to do with our continued strong population growth (second strongest population growth in the OECD behind Luxemburg), a chronic shortage of appropriate housing, all-time-low interest rates and an undue focus on developing our capital cities.
"Restrictive planning policies have locked up a lot of our inner- to middle-ring suburbs from appropriate medium-density development, skewing our construction pipeline to high-rise development in our CBDs, inner-city fringe and house and land packages on the urban fringe.
"If you take a look at Melbourne and Sydney for example, where all the media attention has been focused due to strong capital growth over the past five years, there's a real disconnect with the current new dwelling supply and what homebuyers are looking for. The priority for a large portion of this so-called 'next-time' homebuying sector is a well-located two-, three- or four-bedroom property on 250 to 450 square metres of land, with a short commute by car or public transport to the CBD.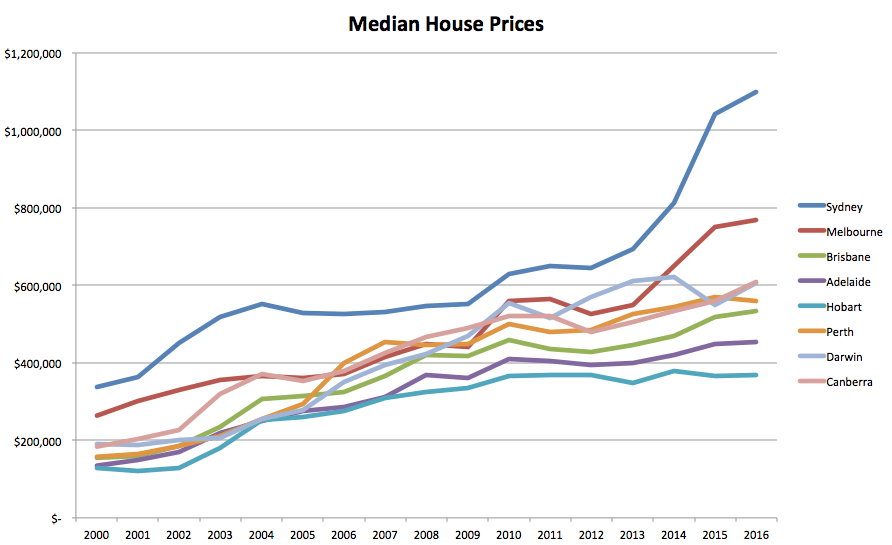 "However, there are few suitable alternatives in these established suburbs, with villas/duplexes/townhouses and small-scale apartment buildings effectively restricted to only small pockets or not permitted at all.
"This is resulting in a lack of suitable housing development, with homebuyers having no alternative but to pay inflated prices for existing stock, further reducing affordability."
Bedford says poor regional development has also played a role in inflating prices in our capital cities.
"Slow land release in regional areas is a significant impediment to the supply of land for new housing and, coupled with the mismatch between buyer demand and the type of land released, this has been especially problematic.
"Governments need to focus on developing our key regional areas, which could be greater hubs for employment and education, dispersing demand more evenly."
Bedford says another issue rarely reported in the mainstream media is that owner-occupiers – the so-called "next-time" homebuyers – make up the largest proportion of the established residential market (approximately 43 per cent) while investors (resident in Australia) account for just 28 per cent of this market. (The investor group is also made up of first homebuyer investors – people who choose to rent out the property.) Foreign investors make up around 8 per cent of the established residential housing market and 15 per cent of new housing market.
The remainder of the established residential housing market is made of first-time buyers.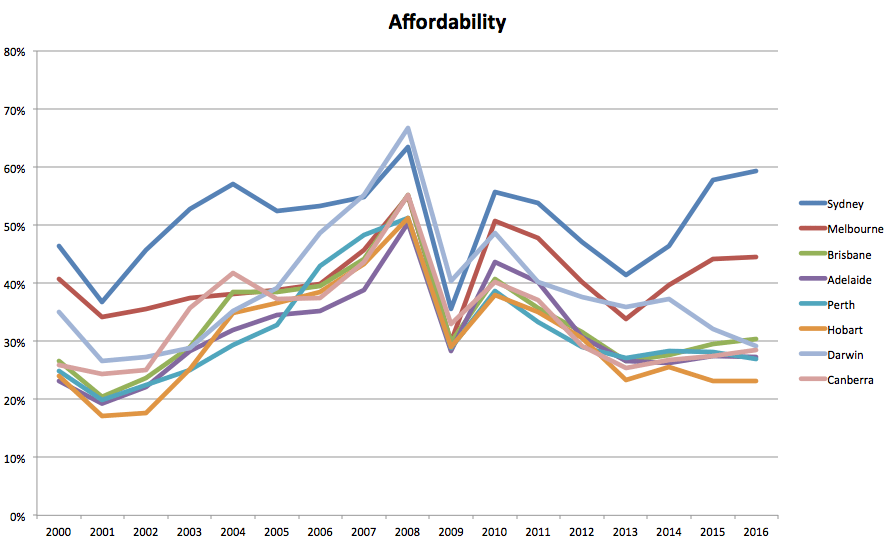 "What this clearly demonstrates is that our current price growth is largely driven by owner-occupiers looking to upgrade the family home or cashed-up downsizers. They're generally financially secure, highly motivated and will often pay whatever it takes to secure the property they want because they've invested in it emotionally.
"They're the ones driving the market."
Investors, on the other hand, are all about financial returns, Bedford says.
"An investment purchase must make financial sense and be supported by key fundamentals, and if the financial numbers don't stack up, [investors] walk away and move on to the next opportunity."
It's important to note, he adds, that following key APRA (the Australian Prudential Regulation Authority) changes since July, investment activity has slowed by as much as 10-15 per cent.
"The changes include higher interest rates for investment loans, lower LVRs (loan to value ratios) – 80 per cent for investors and 70 per cent for SMSFs – and greater 'stress testing' on loan serviceability calculations.
"In other words, the changes are designed to curb speculative borrowing and investment in this ultra low interest rate environment."
Bedford says the Victorian Government has also cracked down on foreign investors by doubling their stamp duty surcharges from 3 per cent to 7 per cent and tripling the surcharge on "absentee landholders" from 0.5 per cent to 1.5 per cent, effective from the 2017 land tax year.
"This will most certainly put a dampener on foreign investor activity and result in easing of demand and some pricing pressure."
Affordability – not a nationwide problem
Bedford says it is vital the buying public, media and politicians get to grips with the fundamentals that drive the Australian residential property market and don't overreact unnecessarily.
"The concept that the Australian residential property market moves in cycles is well known," he says.
"Prices rise, fall, stabilise and then rise once more. Eventually, affordability constraints will lead to prices peaking, before undergoing a correction to bring them back from their peaks.
"It just happens that Melbourne and Sydney are peaking, or very close to peaking, and this is where the mainstream media attention is focused."
He adds that over the past few years Sydney has been "making up" for the protracted period of price stagnation between 2004 and 2012, when the median house price increased by a little as 23 per cent in eight years.
Since 2012 it has sky-rocketed by more than 60 per cent.
"While apparently boom-like conditions, the market is in fact making up for lost time," Bedford says.
"This has been compounded by a chronic undersupply of housing supply over this period, strong population growth and falling interest rate environment."
The Affordability Index (AI) is calculated using the median price, median income, an LVR of 80%, and the current interest rate. The lower the AI, the more affordable the location.
He says price increases have very much been about a "tale of two cities".
"Melbourne and Sydney are unaffordable at present but the other capital cities are still very affordable based on their long-term affordability index measure. In fact, they're the most affordable they have been since the very early 2000s.
"In some cities we're likely to see affordability improve: Perth, for example, is experiencing and will continue to see prices decline after a strong 10-year growth period."
Bedford is confident that as prices peak in Melbourne and Sydney, they'll drop or stagnate and we will begin seeing some significant wage growth.
"When this occurs there will be much less discussion around lack of affordability."
Article source: http://feedproxy.google.com/~r/API_Property_News/~3/VA69qfE5T6Q/