Rate pain not over yet, investors warned
Posted on Friday, October 30 2015 at 2:27 PM
As the Australian Prudential Regulation Authority (APRA) crackdown takes effect, investors are being warned they should prepare for further rate pain.
Insights analyst at finder.com.au Graham Cooke says the company's analysis reveals investment lending has definitely softened on the back of APRA's July movements.
"In just released figures from APRA, the average investment growth across all banks year on year to September 2015, excluding those with no investment lending, is 10.3 per cent," he says, "still higher than APRA's recommended 10 per cent but effectively showing that APRA's new guidelines are filtering through to the market.
"Of the big four banks, NAB is leading in growing is investment lending the most in the last year from September 2014 to September 2015, increasing by 13.1 per cent from $83 billion to $94 billion. ANZ takes second place, increasing its investment lending by 10.1 per cent from $83 billion to $94 billion."
Interestingly, the figures show a drop in investment lending at Westpac of -4.2 per cent since the guidelines were issued in July.
"Despite this," Cooke says, "Westpac has seen significant investment lending growth in the last decade, overtaking NAB in 2008, and then overtaking Commonwealth Bank in 2010.
"Westpac remains the biggest lender in the country with a total of $149 billion in investment loans, 17 per cent bigger than its nearest rival, Commonwealth Bank.
"While 80 per cent of leading economists and experts in the finder.com.au Reserve Bank Survey expect rates to hold at 2.0 per cent this Melbourne Cup day," he adds, "we're tipping more out-of-cycle rate rises for owner-occupier and investment loans alike."
Cooke warns that rising investment rates, along with a cooling property market (highlighted by recent auction clearance rates) continues to cause concern for investors as they try to assess how much of an impact these factors will have in capital growth.
"That said, property is still widely viewed as a strong investment and there's no sign of this general consensus changing any time soon. Rather, with rate rises hitting the market  –  and all signs pointing to further rate rises  –  it's up to investors to look more closely at where and how they can get the best value for their investments." 
He advises undertaking plenty of market research, and the sooner the better.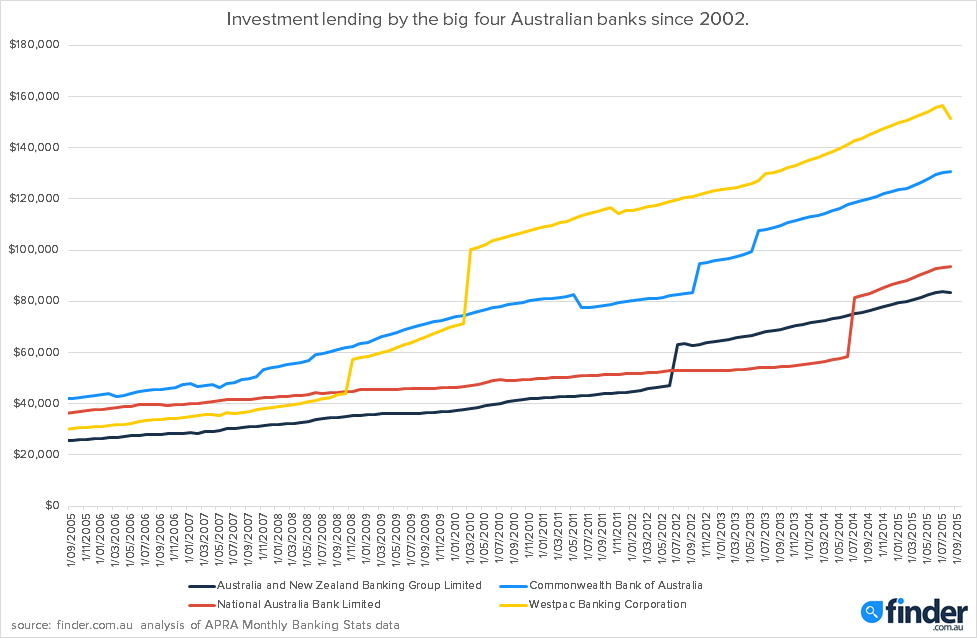 Article source: http://feedproxy.google.com/~r/API_Property_News/~3/m85UPQeejv0/rate-pain-not-over-yet-investors-warned