Property a major player in retirement plans
Posted on Wednesday, February 18 2015 at 3:07 PM
Property investment is seen as a way to boost superannuation retirement savings by most Australians, according to a survey by ING Direct.
The financier has released
figures showing Australians believe their superannuation will provide just only
around one-third of their retirement nest egg with pensions, savings and
property filing out the top four income sources.
Property investment is
expected to provide almost eight per cent of retirement saving according to the
research.
John Arnott, an executive
director at ING Direct, says superannuation should play a bigger role in
retirement plans.
"Working Australians are
contributing almost one tenth of their salary into super every year.
"That's a significant investment
over a working life and yet people still have limited belief in their super to
support their retirement."
Arnott says Australians seem
more comfortable with traditional forms of investment.
"It all comes down to a fear
of the unfamiliar.
"We don't see or hear about
our super every day, so we put our faith in things we know – things like
property and savings."
A breakdown of the
Australian retirement nest egg as sourced from ING Direct reflects: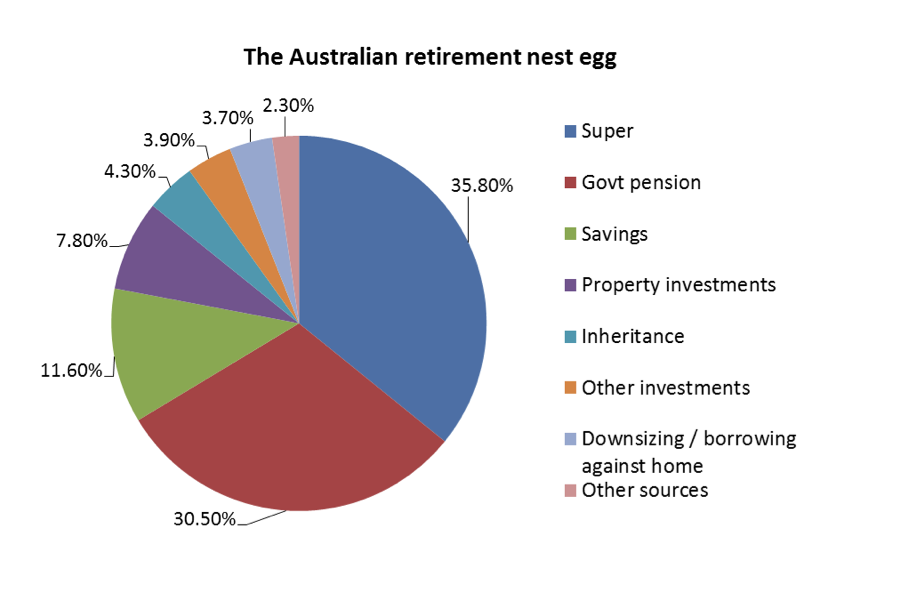 Was this article helpful? Place a link to it from your website, or share it using the button below.

Recent articles:
Property a major player in retirement plans

Lending showing real strength

Prices up, volumes down in WA

First homebuyer numbers rise after reporting error found

RBA cuts rate in first announcement of year

Renovations not on the radar

Leave a comment
Comments
Article source: http://feedproxy.google.com/~r/API_Property_News/~3/roO2D4rGf2E/property-a-major-player-in-retirement-plans