Sydney and Melbourne housing markets roar ahead
Posted on Thursday, October 24 2013 at 3:41 PM
Median house prices in Sydney and Melbourne continue to rise faster than anywhere else in the country, new data shows.
Figures released today by Australian Property Monitors (APM)
show most capital city markets posted value increases of some sort in the
September quarter.
Overall, the national median house price rose moderately by
2.2 per cent – the fourth consecutive quarterly increase, signaling a sustained
recovery.
The combined capital city median price for units also grew
by a modest 1.2 per cent in the three months to September.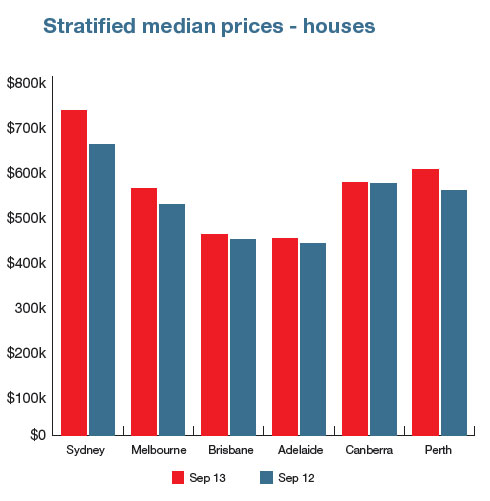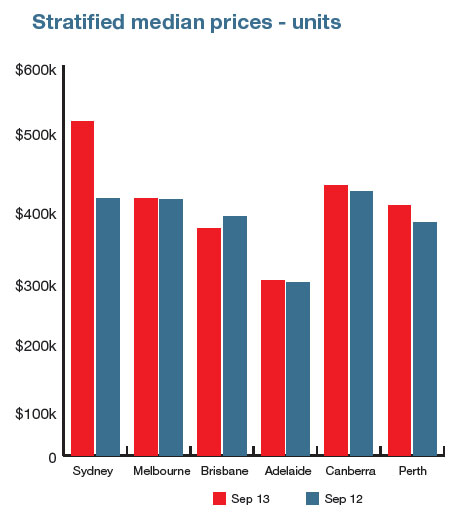 Source: Australian Property Monitors
 However it was Sydney that led the charge with a strong 4.2
per cent gain, taking the city's median house price to $722,718, according to
APM.
"Although the national median house price had a solid
increase over the quarter, this outcome primarily reflects strong contributions
from the Sydney market and, to a lesser extent, the Melbourne market," APM's
senior economist Andrew Wilson says.
The median house price in Melbourne rose by 2.2 per cent,
however that market still remains in catch-up mode with its current house price
still nearly two per cent below the peak recorded in June 2010, he says.
On the other end of the spectrum, Sydney's median house
price is now a whopping 11.6 per cent higher than its precious peak in June
2011.
"The Sydney and Melbourne housing markets will continue to
see solid to strong market activity over the remainder of 2013, with most other
capitals at best recording modest growth."
Darwin was another strong performer in the three months to
September, with its median house price soaring by five per cent, while Perth
experienced a flat quarter with no change.
Hobart was a surprise performer with a 2.4 per cent median
house price gain, while Canberra experienced a 1.4 per cent fall. Adelaide was
another market to see no movement in the three-month period.
The median house price in Brisbane continued its gradual
increase for the fourth consecutive quarter, rising 0.7 per cent in September.
However year on year, every
major capital market has seen positive house price growth over the course of
2013, with Sydney, Melbourne and Perth leading the charge.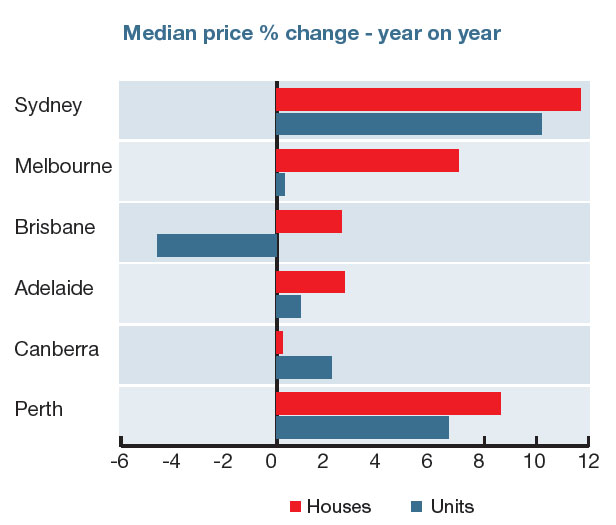 Source: Australian Property Monitors 
Article source: http://feedproxy.google.com/~r/API_Property_News/~3/UX-Z_eMYUEg/sydney-and-melbourne-housing-markets-roar-ahead