Melbourne prices impacted by elections
Posted on Thursday, August 22 2013 at 8:39 AM
Historical analysis shows federal elections have had a short-term negative impact on Melbourne's property values.
Secret Agent Buyers' Advocacy has released data from
the 2004, 2007 and 2010 campaign periods indicating a decline in average inner-city property prices in the six months leading
up to an election.
"These declines were particularly evident for
the 2007 and 2010 election periods when looking at the last decade of property
prices," the report says.
Secret Agent studied 112,000 inner-city sales
between January 2002 and July 2013 in order to track the trends.
It wasn't until six months after the elections
that housing prices began to fluctuate less and experience steadier, upward
growth.
The report says, based on the data, the same trend
is expected during this year's election, although there are other factors
impacting prices.
"This year could be unique, however, as it marks
the first election campaign period that the average property price in these
inner-city suburbs is lower than that of the previous election."
Paul Osborne, founder of Secret Agent, says
businesses and buyers remain cautious and slow down investment until there's a
result when elections are looming.
"Afterwards, you probably don't see an immediate
effect but there seems to be a confidence lifting in the 12 months after the
election."
Osborne believes these results could be mirrored
in other cities.
"We'd love to grab the data and do it. I think
you'd find a very similar finding across all markets."
Andrew Wilson, a senior economist at Australian
Property Monitors, thinks this election in particular will see a different
outcome.
"The cyclical factors will tend to override what's
happening in terms of electoral factors, however if we have a strong policy
scenario that can impact buyer decision making. I don't think we have that
now."
Wilson believes the currently improving
Melbourne market will continue to grow.
"The trend has certainly been moving into mid
seventies (in percentages) for auction clearance rates in Melbourne, which
signifies a market moving from 'solid' to 'strong'. It's the trend of the cycle
at the moment that we need to be mindful of, and that's certainly upward while
three years ago it was downward."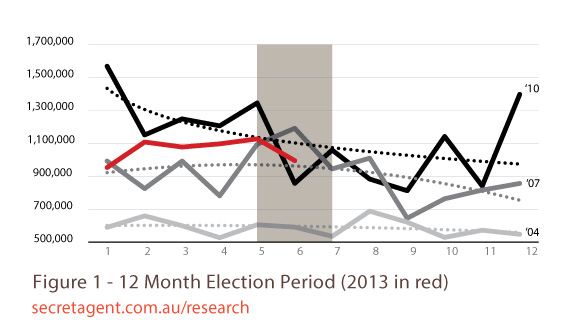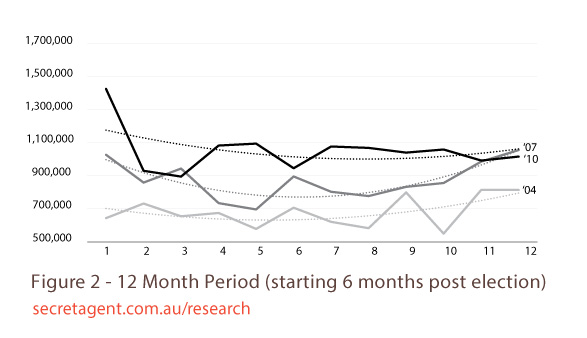 Article source: http://feedproxy.google.com/~r/API_Property_News/~3/2qgfug2rIto/melbourne-prices-impacted-by-elections