Home values rebound
Posted on Monday, July 02 2012 at 4:29 PM
Property prices in most capital cities are on the up, after increasing by one per cent or more in the traditionally slow month of June
RP Data reports home
values rose in Sydney (one per cent), Melbourne (one per cent), Brisbane (one per
cent), Perth (two per cent), Canberra (two per cent) and Hobart (2.7 per cent).
Research director
Tim Lawless says the increases have been helped along by interest rate cuts
over May and June.
"The RP
Data-Rismark daily index across the eight major capitals has been consistently
rising over the month, foreshadowing this positive month-on-month result. The
increase in capital city dwelling values is an encouraging sign that the market
appears to be responding to improved housing affordability and lower interest
rates," he says.
While there were
signs of weakness in Darwin (-0.7 per cent) and Adelaide (-1.1 per cent),
dwelling values in both these cities started flat lining or rising again over
the second half of June.
Rismark chief
executive officer Ben Skilbeck says the most significant insight is the rebound
in the Melbourne housing market, which has recovered by 1.7 per cent since June
11.
"The rebound in
capital city home values during June indicates that the Reserve Bank of
Australia's (RBA) relaxed monetary policy stance may have reached the point of
inflating asset prices despite households remaining cautious about the
economy," Skilbeck says.
"The housing
market's fundamentals are increasingly solid; Rismark's dwelling
price-to-income ratio is at its lowest level since March 2003, while the RBA's
Guy Debelle has said the default rates are low and there's no evidence of
overbuilding. If interest rates continue to be pushed lower, as they have been
since November, with total cash rate cuts of 1.25 percentage points, then asset
prices will inevitably respond to the stimulus. The fact is that mortgage rates
are well below their long-term averages, with three year fixed rates as low as
5.75 per cent."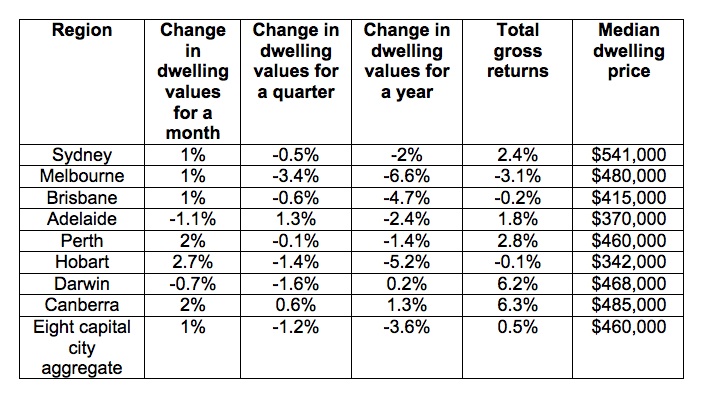 Article source: http://feedproxy.google.com/~r/API_Property_News/~3/ergWN4YOQ1w/home-values-rebound