Dwelling approvals in Australia rose 0.2 per cent in July (in trend terms) and have now risen for eight months, according to data from the Australian Bureau of Statistics (ABS).
Approvals rose 2.4 per cent to 6545 in New South Wales, and 0.5 per cent in Victoria, but decreased in Tasmania (3.7 per cent), Northern Territory (3.2 per cent), Australian Capital Territory (2.6 per cent), Queensland (1.8 per cent), South Australia (1.8 per cent) and Western Australia (1.8 per cent).
In seasonally adjusted terms, total dwelling approvals increased 11.3 per cent, driven by a rise in total other residential dwelling approvals (23.4 per cent). Total house approvals fell 0.6 per cent.
"Looking through the inevitable monthly volatility, both ABS Building Approvals and [Housing Industry Association] HIA New Home Sales are signalling some further growth in 'multi-unit' construction, but a gradual decline in detached house building," HIA chief economist Harley Dale notes.
"There is some further spark to semi-detached/townhouse dwellings – this is a market to keep a positive eye on."
Urban Taskforce CEO Chris Johnson says the apartment market is taking over NSW and Sydney housing numbers, with 4178 approvals in July compared to 2367 house approvals.
"Apartments are clearly the way of the future in terms of urban living in Sydney and NSW towns," he says.
"The July ABS data also shows an uplift in the value of non-residential building approvals to $960,102,000 compared to $767,194,000 in January 2016," he adds.
"This is a big jump in six months but this may be through one or two large projects being approved."
Treasurer Scott Morrison feels the figures highlight the importance of the building and construction industry to the economy and says he believes that's why it's "critical" to restore the Australian Building and Construction Commission (ABCC).
"The construction sector has been buoyed recently by the strong demand for residential construction," he says, "and while the 11.3 per cent jump in the number of residential dwelling approvals in July was very positive, we still need the non-residential sector to pick-up further.
"The value of residential approvals rose by 6.2 per cent in July, but the value of non residential approvals fell by 2.5 per cent.
"In the face of these headwinds and given the importance of the construction industry to the economy, we must ensure that our building and construction industry remains vibrant and competitive, with lower costs and greater efficiencies.
"This is why the government remains committed to re-establishing the ABCC and building code.
"The ABCC laws will ensure that Australia's building and construction industry is not hampered by unnecessary and costly industrial action, as well as bullying, intimidation and unlawful behaviour that promotes inefficiency and pushes up costs.
"Unlawful conduct on building sites around Australia is costing jobs and is making local infrastructure more expensive," Morrison adds.
"Master Builders Australia estimates that important infrastructure like schools and hospitals cost taxpayers up to 30 per cent more, due to the extraordinary level of industrial action."
Prior to the creation of the ABCC, the average number of working days lost to industrial disputes in the construction industry was a huge five times the rate in other industries.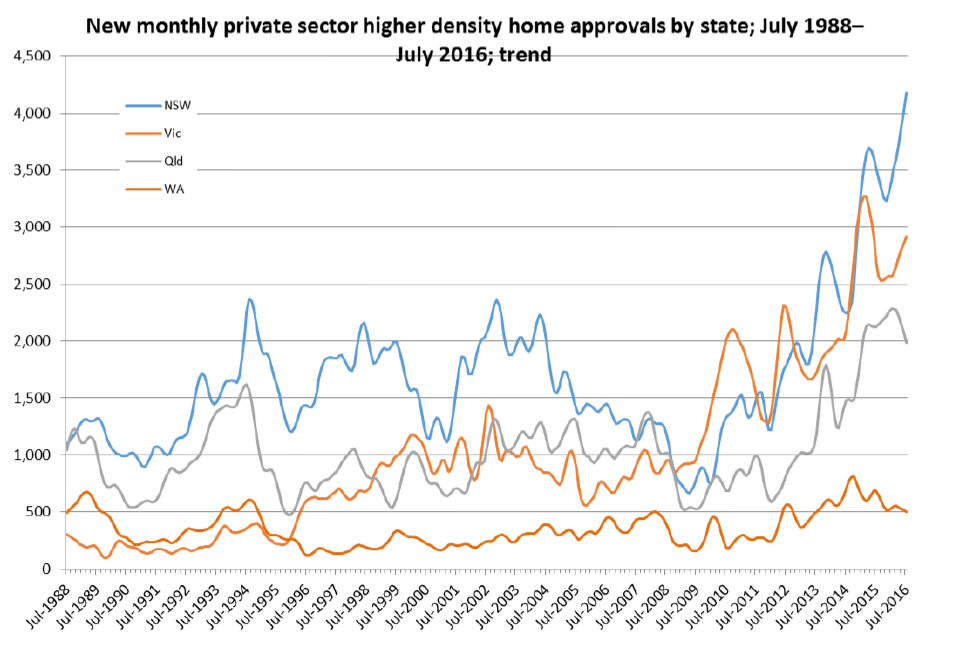 Article source: http://feedproxy.google.com/~r/API_Property_News/~3/WCIkw2AE05k/